How Does Your Weekly Shop Add Up Overseas?
---
Posted on March 6, 2020
---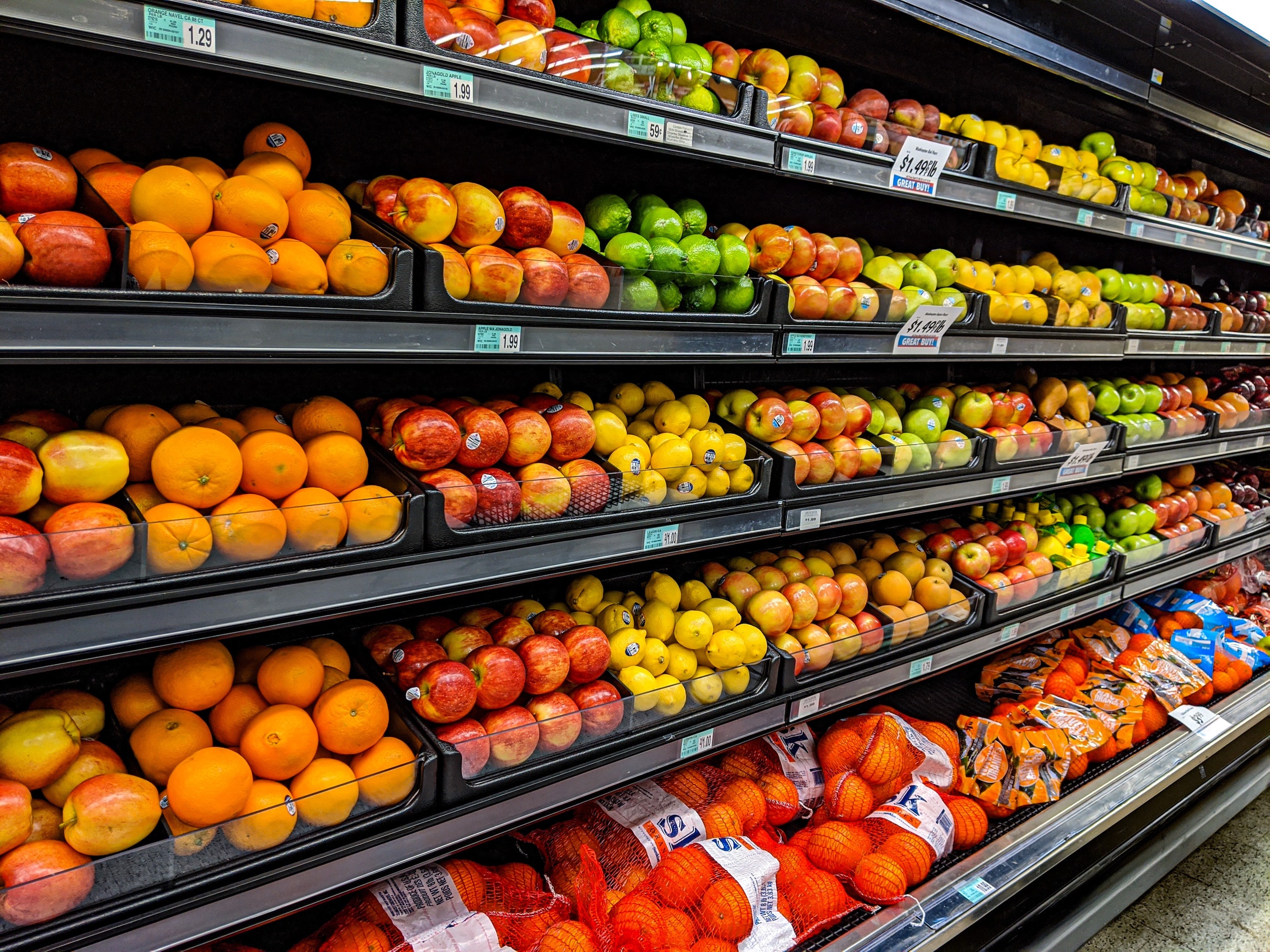 ---
There are lots of reasons why people choose to emigrate, but for some it can be to have a better quality of life. That might mean that you're earning more money overseas, or it could mean that the money you earn stretches further in a different country.
Comparing how much it costs to buy basic groceries across different countries is a good guide for the cost of living – and it will allow you to see whether you could be better off if you decide to leave the UK.
An article for Cambridgeshire Live recently shared research conducted by MyBaggage, which explored the cost of the average grocery basket in 42 major cities around the world.
The products included in this weekly food shop were one litre of milk, a 500g loaf of fresh white bread, 12 eggs, one kilogram of local cheese, one kilogram each of chicken and beef, one kilogram each of apples, bananas, tomatoes, oranges, potatoes and onions, one lettuce, a 1.5 litre bottle of water, a mid-range bottle of wine and a half-litre can or bottle of local beer.
In London, this assortment of products costs £47.63, making it the 17th most expensive city on the list. The cheapest location for groceries is Mumbai in India, where the same collection of items came in at £25.32.
Within Europe, Budapest in Hungary was found to be the cheapest location, with the same groceries costing £29.43 here.
Other cities around the world where you'll spend less on your food shopping than you will in London include Rio de Janeiro, Istanbul, Warsaw, Cape Town, Lisbon, Berlin and Barcelona.
However, there are plenty of places that are more expensive for a weekly shop – and where you would assume the other costs of living are equally higher than in London. The most expensive city on the list was Geneva in Switzerland, where that shopping trolley would cost you £103.65.
While that was the only location to break the £100 mark, the same shopping in Seoul, New York, Reykjavik and Oslo comes in at more than £80.
Of course, the cost of groceries is far from the only thing you'll look at when making a decision about whether to relocate overseas, but, as the founder of MyBaggage Paul Stewart explained to the news provider, comparing kitchen basic is "one of the quickest and easiest ways to assess the cost of living in a city".
"Everyone has to cook wherever they live, so looking at the price of a typical supermarket food shopping bill can allow Brits planning a move abroad to decide if a certain location might be within budget," he added.
Mr Stewart also said that it was "surprising" to see that London is cheaper when it comes to food shopping than many other major cities around the world.
This kind of information could be particularly useful for any retirees who are considering emigrating to enjoy better weather now that they've given up work. As they are likely to be on a fixed pension income, it's important to know how they could stretch that as far as possible.
An article for Emigrate.co.uk earlier this month offered some advice on how to choose a destination for retirement if you are intent on living overseas. One of the top things to look for is a location with an established expatriate community, the website advised, because this can help you settle into your new home more quickly.
Both Mexico and Portugal are among the locations mentioned by the website, and both are places where grocery shopping is cheaper than in London.
While Mexico is more commonly associated with US expatriates, the news provider stated that the expat community here is welcoming "no matter your nationality". Portugal, meanwhile, may appeal more to older Brits who don't want to be too far from friends and family.
According to the website, it's "a favourite with British expat retirees for its scenery, beaches, friendly locals and even friendlier expat communities, and settling in is straightforward".
Whatever stage of life you're at, moving overseas is a big decision and there are lots of elements that you need to organise before you're ready to board a plane and head off to start your new life.
When you're planning the logistical side of your move, make sure you take the time to research international removals from the UK to Portugal, or wherever you decide to settle, to ensure that all your belongings will be safely transported to your new home at a price you can afford.