How to estimate volume and cost for an international move
---
Posted on November 3, 2021
---
---
There are a number of factors that determine the cost for an international move,  however the volume is the most critical.   We're often asked this questions, but for the layman its  difficult to determine the volume,  so we thought that we'd give you some visual guidance for estimating  the  volume and costs for an International Removal service.
Lets start with 1 cubic meter,  which would essentially be a square measuring 1 meter in height, by 1 meter in width, by 1 meter in depth.  This would normally be around 8-10 boxes depending on which size box you're using.  When you're pack for an international move we recommend that you don't make any one box too heavy, so use small boxes for things like books and ceramics,  and larger boxes use for low weight things like cushions and  clothes.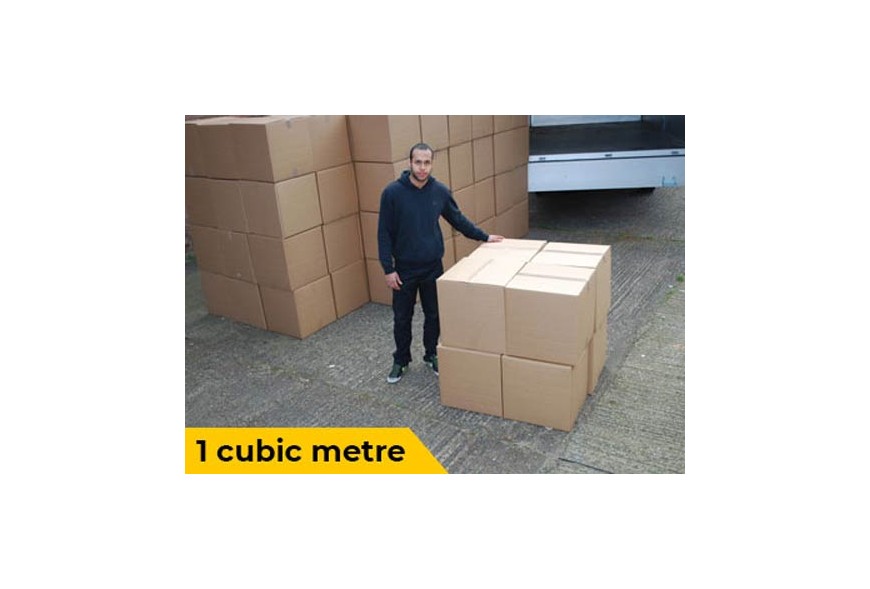 5 cubic meters would be about the norm for a couple that are moving overseas (without furniture).  Charlie and Drake below are demonstrating  what 5 cubic meters looks like.   To give you an idea on the costs for a 5 cubic meters international move from London to Paris would be around £700,   and from London to Madrid would be a little more than £1,000.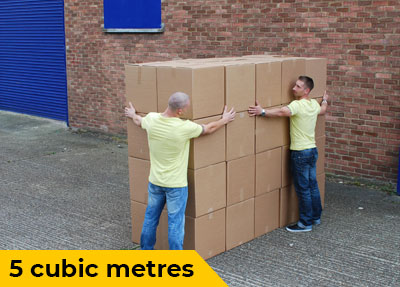 For 10  cubic meters you may have some furniture and boxes, so it's a little harder to visualize the volume for and international move,  but the visual below will give you some idea.  You'll be best dismantling furniture items likes beds and bookshelves.   The costs for removals services from London to Stockholm for 10 cubic meters would be around £2,000.   And for moving services between London and Bordeaux  the removal costs would be £1,400.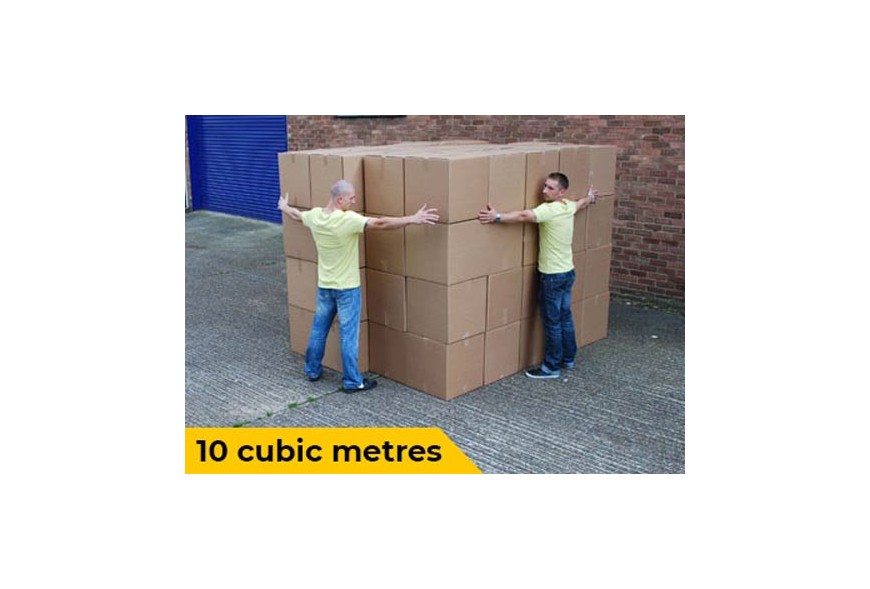 For larger moves – lets say a 2 bed apartment with furniture and personal effects, you would probably be looking at a move of 15 cubic meters and up.    If you think you've  got this much stuff or more, we'd encourage you to set up a video call with one of our relocation consultants so that you can show us everything to be moved and we can accurately estimate the volume for you.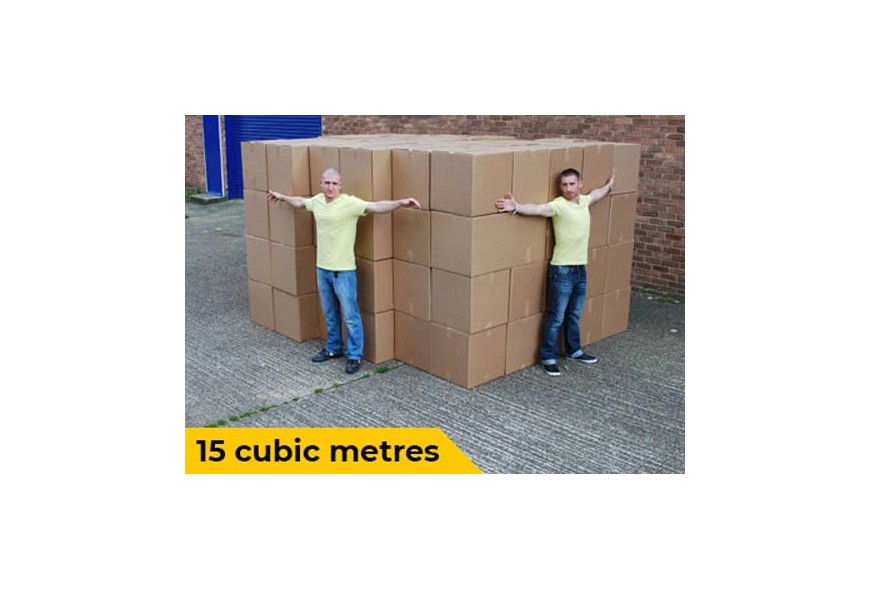 ClickMoves is and International moving company with a great reputation for great quality moving services at affordable rates. So if you're thinking about moving overseas get in contact with us  and we'll do our best to answer all your questions enquiries@clickmoves.com
Check us out on TrustPilot  we have 5 star reviews.