International Movers Tips – how to reduce moving costs
---
Posted on January 16, 2020
---
---
If you're moving internationally and you have received some quotations for removal services, you will already be aware that international movers base their charges on the total volume for the personal effects and household goods that want to pack and ship. Here's how you can help to reduce moving costs, by reducing  the volume of your consignment:
There are many great ways to organize decluttering before relocation.
Decluttering is a good idea not only for when you move home, but for organizing your home in general. Click Moves relocation consultants are trained to advise clients how best to declutter before the Movers arrive: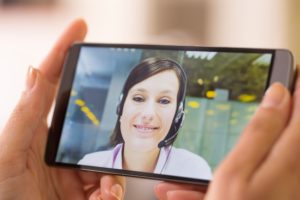 Take your time,  we will send you boxes well in advance of the packing, this will help you organize your stuff and make some decisions on what you really want to keep, and what can go to charity.
Don't make rash decisions you may regret. Saving money in the short term, may lead to regrets in the long term if you start to make rash decisions. We recently moved the Janelka family to Cyprus, and I received an email just last week saying how much they regretted not shipping their collection of DVDs – even though we live in an era of Netflix and Iplayer, their collection had a lot of sentimental memories.
Key areas to focus on when making an effort to declutter are kitchenware, toys, clothes, and store rooms/garage/attics.   Think about old pots n' pans, Tupperware, toys that the kids have grown out of, clothes that no longer fit L, you get the point.   Make some good decisions and you can literally save hundreds of $$$.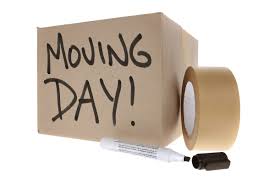 What about furniture?   Jack and May Tong are moving to New York with Click Moves – they have a 3 seater sofa that has seen better days and they are unsure whether to ship it. Our advice was not to ship it – Why? Well for one thing they'll be living in Manhattan and the likelihood is that they'll be in a small apartment that wont be able to accommodate a big sofa. But also, they're only going to NYC for 3 years so do they pay to ship the sofa there and back. Probably the most convincing arguments is that neither of the Tongs liked the sofa very much.
Electrical items   may not work in certain countries, so before you make a decision to ship your 75inch Plasma TV check with the manufacturer that it'll work. Also in many countries you will find that rented apartments and houses come with a fully equipped kitchen and utility room. For example if you are moving to Hong Kong, or moving to Singapore.
What should you do with the things that you don't want to ship – sell it online and make some money, give it to charity (there's plenty that need it), store it with Click Moves or a self-storage facility, or if you really want to dispose of it then let us know and we'll drop it all at an approved facility.
Click Moves is an International Moving company with representation Worldwide – we provide door to door services too and from most major cities around the World,   and we are know for providing high quality services at affordable rates.
matt@clickmoves.com