International Shipping & Removal Costs 2022
---
Posted on May 23, 2022
---
---
The past few years have been traumatic for the global shipping industry, and we don't expect to things calm down very much with the increase in fuel prices impacting heavily on shipping rates. So we thought that we'd take a look at international shipping and removal costs 2022, and what you can do to minimise the expense for moving to a new a country.
Lets start with the basics of international container shipping costs. There are a number of standard sized containers used in international shipping, however 20ft and 40ft long containers are the most popular. These containers are loaded on and off huge cargo vessels using enormous cranes at the port, and stacked sometimes 10 high on the ships deck. The containers interlock, so even in the roughest of seasons its rare for containers to fall off.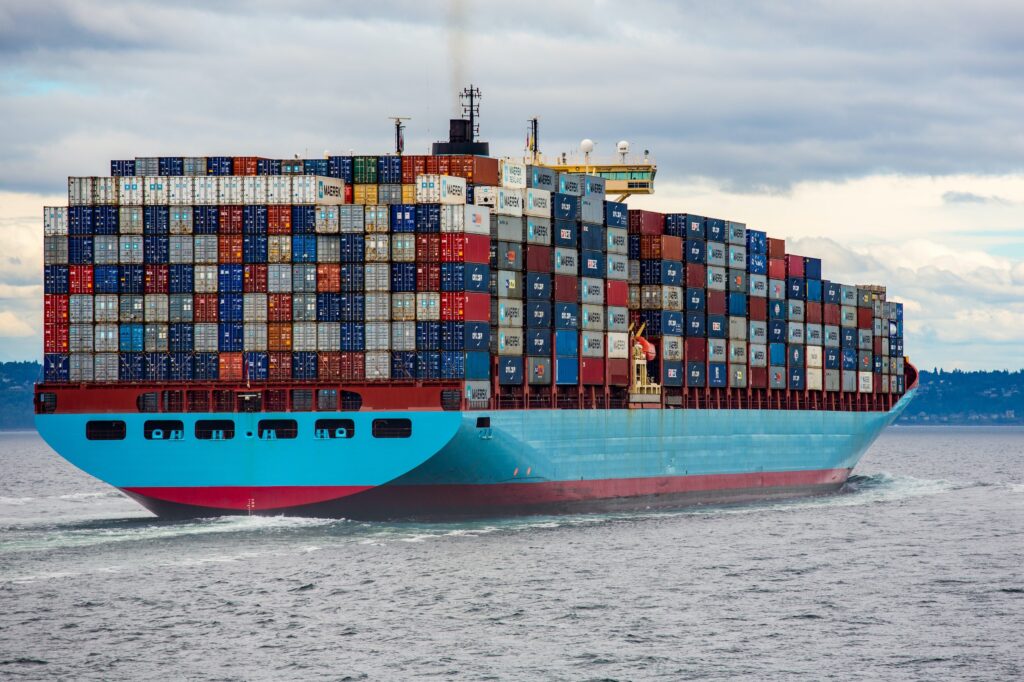 Costs for shipping containers primarily fall into 4 categories:
The size of the container
The port to port vessel costs
And the terminal charges at both origin and destination ports
The time of year
The size of the container – to state the obvious, a 40ft container holds double the cargo of a 20ft container, BUT that doesn't necessarily mean that it will be double the cost.
The port to port costs are partly dependent on the route and distance travelled by the vessel. But also the demand or popularity of the route, generally speaking, the more demand the cheaper the route.
The terminal charges can sometimes double the shipping costs. The port terminals at both ends of the voyage will charge for docking, loading and unloading, and storage for the containers whist the paperwork and customs clearance is being processed.
The time of year is very important because all the major shipping lines decide collectively to impose a "peak season surcharge' (PSI) during the busiest months of the year – generally the summer months.
Cost of shipping a container overseas
Take a look at the tables below to get an idea of how much the sea freight shipping for your international move is going to cost. Remember that there may also be charges for packing and unpacking and land transport to factor depending on the type of international removal service you have requested.
| | | |
| --- | --- | --- |
| DESTINATION | 20FT | 40FT |
| NEW YORK | £2,500 | £4,200 |
| LOS ANGELES | £3,300 | £3,700 |
| SYDNEY | £2,100 | £3,100 |
| SINGAPORE | £1,400 | £1,600 |
| VANCOUVER | £3,300 | £3,900 |
Which size shipping container do I need?
A standard 20ft container measures 20ft (L) x 8ft (W) x 8.5ft (H), and it can hold around 28 cubic meters (or 1,000 cubic feet), this is roughly equivalent to a 2 bedroom apartment of household goods and personal effects.
A standard 40ft container is 40ft (L) x 8ft (W) x 8.5ft (H), and it can hold around 56 cubic meters (or 2,000 cubic feet), this is equivalent to a 3 or 4 bedroom home full of household goods and personal effects.
When you are ready to get a formal quotation of moving services, let us know and one of our relocation consultants will help you accurately estimate which size container you will need
We've also made a nice infographic to show you exactly what can fit inside a 20-foot shipping container. If you're lucky enough to own five bikes then it turns out you can bring all of them.
Our friends at MoveHub have made up this excellent graphic showing you what you could fit into a 20ft container:
And the same for a 40ft container
Less than a Container Load (LCL)
I don't want to over-complicate but there is a third type of shipping called "LCL" (which comes from the wording Less than a Container Load). This is only an option if you don't have enough to fill your own container, but we don't encourage clients to take this LCL service unless they are in a great hurry to receive everything because its quick, BUT its very expensive. Instead we'd recommend our groupage service which you can talk to one of our relocation consultants about.
Other shipping costs to consider
There are some other costs that you would need to consider, these might not always be applicable to you but we thought it prudent to mention them anyway.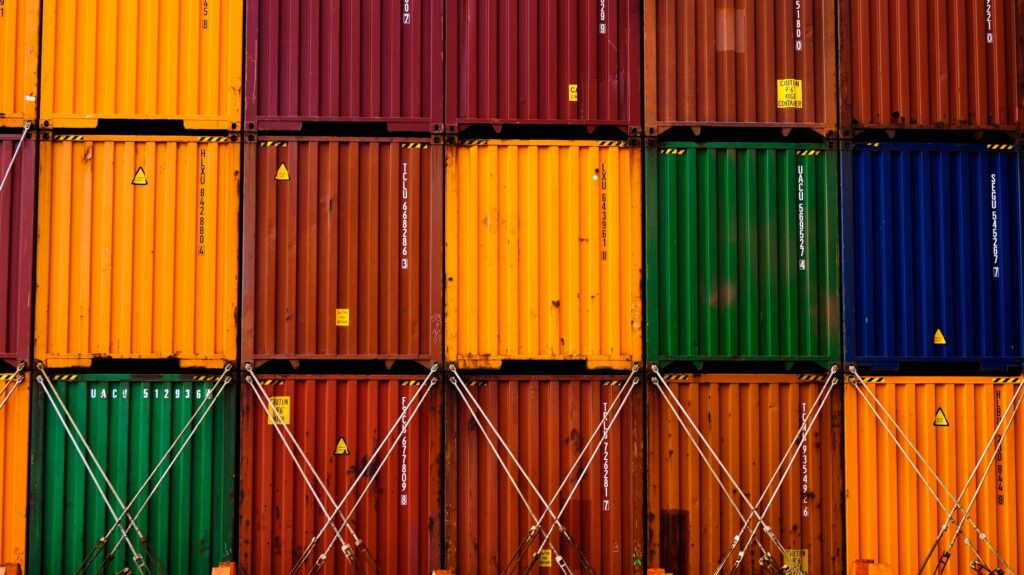 Customs duties
If you are moving your permanent residence to a new country, and you have already obtained the legal right to live there, you are normally entitled to bring your household goods and personal effects into that country without incurring any import tax and duties. However, these will vary from country to country so you should speak to your relocation consultant at ClickMoves beforehand about what to expect. Our key piece of advice is to declare everything you're bringing into the country and don't take anything that isn't allowed.
Container inspection fees
With the technological advance of electronic scanning machines, it's unlikely that your container will be physically inspected. In the USA, just 5% of inbound containers receive physical inspection, and it's even less common in European ports. However, if the scans give customs staff any reason to be suspicious then your container will most likely be opened and investigated. In this scenario, shipping companies will usually ask you to cover all the charges incurred by this process.
General Rate Increase (GRI)
Just as the shipping lines sometimes impose a Peak Season Surcharge, they also can impose a General Rate Increase (GRI) is the average rise in base shipping rates. They are designed to cover the continually increasing costs faced by freight carriers. A continual cycle occurs: shipping companies implement GRIs, demand falls, they lower their prices, demand rises and another GRI is implemented. This is what makes container shipping prices so volatile.
Inland delivery charges
You need to make sure that your shipping company is clear with you about what service they are providing. They might only be offering you a port-to-port rate, which means they'll deliver your container to its destination port and then you'll have to deal with it after that. This can often be more costly than opting for a full door-to-door service and it's a bunch of logistics that you probably don't want to deal with. Be kind to yourself and make sure your container is being taken all the way to your new home.
Quarantine fees
Quarantine fees sound like a thing reserved solely for animals, but this is not the case in some countries. In Australia, for example, people there are worried about foreign pests (eg. insects or bacteria) disrupting their ecosystem. Officials will inspect all items coming into the country, looking for unclean pieces of furniture and outdoor equipment. This inspection comes with a fee, along with further charges if they find something that shouldn't be coming in. It's important that you know about any quarantine process before you start packing your belongings, so speak to your relocation consultant at ClickMoves.
ClickMoves is an international relocation company, providing door to door removals from the UK to destinations worldwide. If you're planning a move, or just need some advice , get in touch