Moving Overseas is a Big Deal – Tips & Advice
---
Posted on January 23, 2020
---
---
Moving overseas is a big deal even if you have done it before several times. Whether you consider yourself to be a novice or an expert with removals, there is always some extra help & advice you could do with. So this week we are looking at the key questions to consider when planning an international move.
Costs
There are all sorts of costs associated with moving your home and family to another Country – flights, insurance, accommodation, schooling , medical, taxes to name just a few. But one of your first big outlays will be the cost to move your household goods and personal effects – so let's have a look at some ball-park costs for an international move:
Ballpark Costs for International Removals
| | | | | |
| --- | --- | --- | --- | --- |
| MOVING FROM | MOVING TO | MODE | SIZE | COST |
| New York | Barcelona | Sea Freight | Contents of 2 bed apartment (no kids) | US$ 6,000 |
| London | Singapore | Sea Freight | Single person, no furniture | GB£ 900 |
| Paris | Madrid | Land | Contents of 3 bed apartment (with kids) | EUR 3,500 |
| London | Lisbon | Land | Contents of 1 bed apartment | GB£ 1,300 |
| Hong Kong | London | Sea Freight | A couple (no kids), no furniture | HK$ 13,000 |
| London | Los Angeles | Air Freight | 10 medium boxes (20Kgs each) | GB£950 |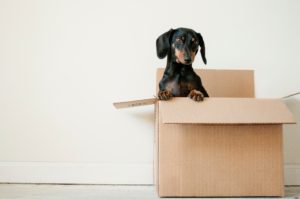 Land, Sea or Air
When you are relocating to another country, there are additional things to consider. The costs of moving significantly go up, especially if you choose to air freight your belongings to their new home. Instead, the majority of homeowners choose to send their home's contents to another country via sea cargo.
This may take more time but it is a good deal less expensive. Crossing international borders and arranging sea and air freight is a complicated business, and so its always best to seek the services of a removal company, who can help you to find someone else who is moving to the same country at the same time. and so you can share the costs of international shipping – this is called a consolidated or groupage service.
Removal costs are based on a number of factors as discussed above, but the volume is the key factor, so the less you ship to your new Country, then the less the cost will be.  You may be moving to a country where its easy to find a part or fully furnished home, so consider selling your bulkier items, such as beds, wardrobes and sofas unless they have sentimental value. Even so, you might be better off putting them into storage for a couple of years rather than shipping them on day one of your move.
Remember that international deliveries usually mean making a customs declaration even if your belongings are for personal use and not for resale. Your international moving company will give you guidance on items that are prohibited, or those that may incur import taxes and duties.
Choosing your Mover
There are lots of things to consider when choosing one removal firm over another. Sure, you will want to look at the prices charged which is why obtaining several different quotations is so important. That said, charges are not the only thing to consider.
Make sure you know exactly which moving services are on offer when you consider booking a removals firm. There are a variety of services available and all will have different pricing structures. For example, here at Click Moves we offer the following range starting with the most expensive: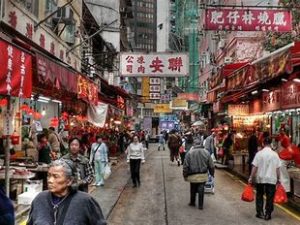 A full and complete door to door removal service (including packing and unpacking). This is the perfect choice for clients that want a "white gloves" service, with very little involvement from themselves.
A door to door "assisted move" service.   This is still a full service, but we ask the client to pre-pack their personal effects, and smaller items.   As we will limit the number of men that we send on the move, we may also need to client to assist with loading and unloading. This is a good option for clients that want to save a little money.
A door to port service. Click Moves will handle the collection, and all requirements upto the destination country port. The client will arrange for a local service provider to handle the import customs and delivery to final destination residence. This is a good way to save money, however the client needs to have an understanding of the local requirements.
A depot to depot service is only for the bravest of clients because not only will they need to pack and deliver their consignment to the Click Moves depot at origin, they will also need to arrange collection from our depot in the destination Country. Again it's a good way to save on a lot of cost, but there's a lot of heavy lifting for our client.
Then, there is the question of insurance to take into account. Not all removals firms are insured in the same way. Some will have public liability removal insurance that only runs up to a certain level, for instance. Public liability insurance means you are covered if anyone is injured by your belongings – for example, if something falls onto them – when they are in transit. It does not cover any items that get broken en route. Here at Click moves we offer clients some additional insurance that is an option (but advisable) to purchase.
Although damage or loss of your consignment is unlikely, we strongly recommend that you purchase additional transit insurance to protect yourself against the risk. We offer 2 types of insurance:
Total Loss cover – this will cover you in the event that there is a significant incident and your consignment is totally lost.
All-risk Itemized cover –  this will cover each item that you are shipping for any damage encountered.  You will need to complete an inventory with the replacement value for each item.
Click Moves is and international Moving Company offering door to door services to and from most major cities in the world. We also offer practical advice to client considering moving overseas – why do we do this?   well simply its because we know most of the answers because we've experienced it.  So if you have any questions then feel free to drop me a line on matt@clickmoves.com