Moving to France after Brexit
---
Posted on September 9, 2020
---
---
Moving to France after Brexit: Of course this is still a huge area of concern for Brits planning on moving to France, and the British Government has done nothing to alleviate those concerns to date. So we thought we'd take a few moments to jot down some of our thoughts. On what you can expect if you're moving to France after Brexit.
Can I buy a property in France after BREXIT? Yes, we don't think that your ability to buy a property and move to France will change after Brexit, because even after the transition period, property ownership comes under French, not EU control. You will also be able to buy, rent it out, sell just the same as an EU citizen
What will happen to French property prices after BREXIT: COVID will no doubt have a huge impact on property prices worldwide, because we are already seeing the foundations of a global economic recession. That said, the French property market is reasonably resilient to such events, but of course that's dependent on which region you're planning to buy in. For the courageous there will be fire sale bargains to snap up. For the risk averse there may well be less new-builds as developers scale back. There will certainly be less "Escape to the Chateau" style acquisitions, as there will be continuing tourist traffic uncertainty. But you know what? Its easy to find barriers when you're deciding to make a major life-style change, but If your set on a moving to France – you'll find a solution.
So how about my status living in France? Now this is a serious issue, there are legal, tax and pension implications. Certianly for those planning to remain in France for a lengthy period residential status is important but it is already a complicated matter. After BREXIT it may become a lot harder to become a resident of France and you may even find yourself living in France illegally which is not a good position to be in.
Obtaining French resident status "Carte de Sejour" As a British citizen, you can apply for a Carte de Sejour . which is a French residence permit for people who come to stay in France up to a year, though some of its categories permit the visa holder to stay for three or four years. HOWEVER the old system for applying for a carte de séjour has been terminated, but the new one isn't yet up and running. What we do know is that every British citizen living in France will have to apply for a new residence status and a new carte de séjour under the Withdrawal Agreement.
Now if you are moving to France with work, or to be self-employed, you must show that you are financially self-sufficient and are not likely to be or become a "fardeau" on France's social security system. But it's not enough just to say that you've never claimed social security benefits. France has its own rules on this so it doesn't mean that you'll automatically be deemed to be self-sufficient.
So after adhering to these conditions for 5 years you may become eligible for permanent residence, however (sorry to sound repetitive but the rules might change in the coming months.
ClickMoves provides moving services between the UK and France, and we know some stuff about French residency for Brits but we're not the experts. So pay for some professional advice, because you might be surprised to hear that every year some 4000 orders to leave France are issued to EU citizens in 2017 because of failure to meet the legal residence conditions.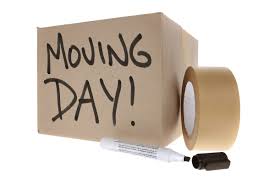 Click Moves is an international mover with representation in most major cities throughout the world. We are particularly strong for clients moving to France because we provide high quality moving services at extremely good rates. So if you are planning to move to France, or you need a quotation for a removal service to France. Or if you simply need some advice about moving and relocating to France, please contact us at enquiries@clickmoves.com