Moving to Portugal – tips & advice
---
Posted on March 12, 2019
---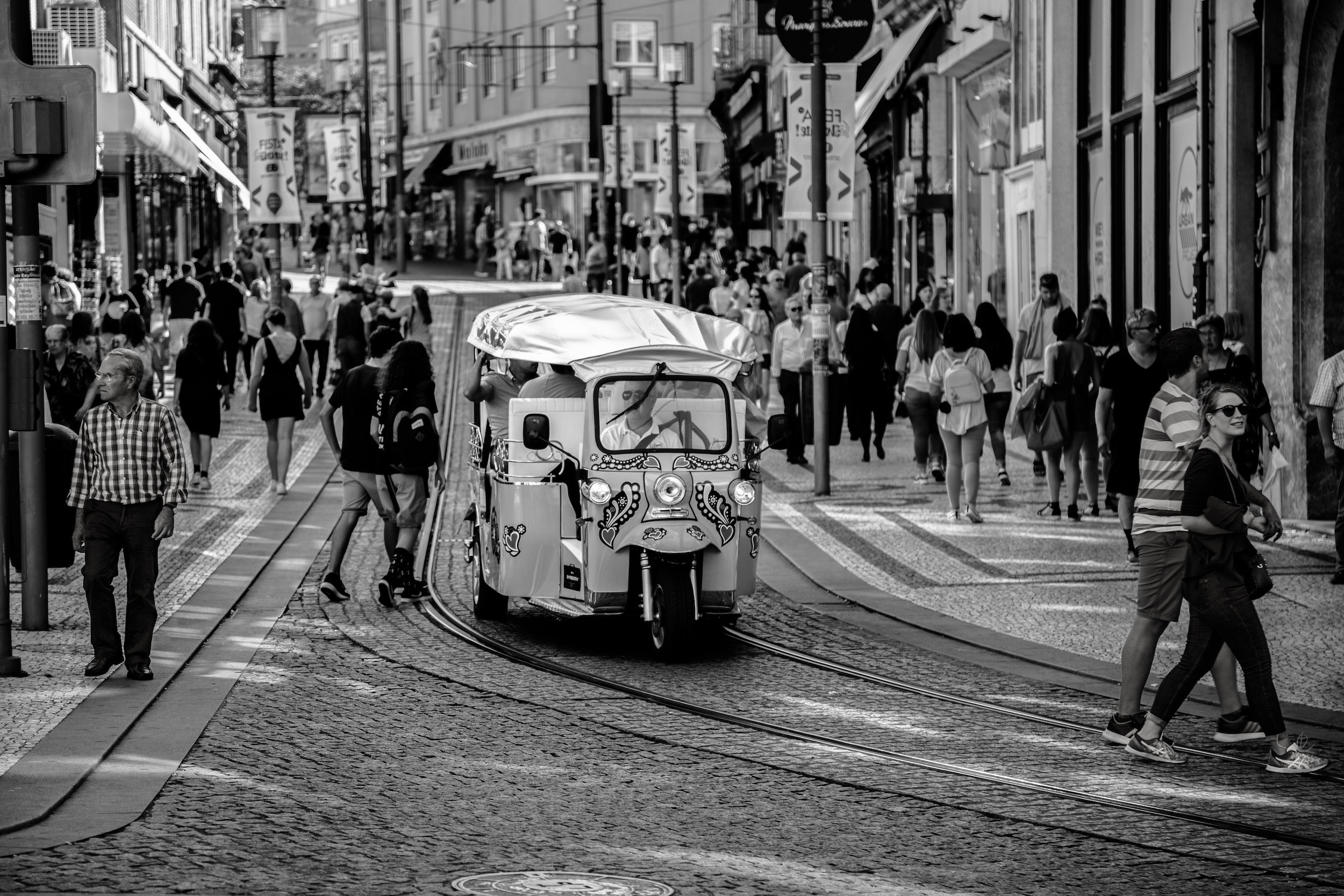 ---
Hi everyone, we've been moving a lot of folks to Portugal over the past few months, a lot more than usual, so we wanted to take a look into life in Portugal, and particularly the associated costs in a little more detail so that we could offer some up to date advice for any clients considering moving to Portugal from the UK.
Relocation Costs: Not as expensive as you might think, we can generally move the contents of a 2 bed apartment door to door for around about £2,000 so in terms of moving expenses it one of the cheapest destinations to move to. However furniture in Portugal is expensive, so do think carefully about shipping from the UK when you move. New and second hand cars are far more expensive than the UK so you also might want to consider bringing your UK car to Portugal.
Cost of Living: Portugal is no longer the cheap retirement destination it once was and if you need employment to survive it is worth noting unemployment is currently around 16% and rising while the minimum wage is under €500 euros per month. The cost of living in Portugal was significantly cheaper than the UK in areas such as food, alcohol, eating out etc. However, costs have escalated in Portugal over the last year due to the significant increases in VAT @ 23%, fuel, tolls etc, all of which have resulted in price increases to products and services. Health insurance is quite expensive in Portugal, but with the gradual demise of the National Health Service as part of the Austerity cost cutting measures, it is really worth budgeting around €750 per person per year depending on the type of cover. It is worth noting the quality and availability of care does vary considerably across the country in the local centro de saúdes (UK equivalent to the GP Surgery).
Where to Live: Location, location, but where to start looking; north, south, east or west? Each area of the country offers something different so you really need to ask yourself why you want to move to Portugal. Here is some questions to consider:
If weather is a deciding factor you need to check out regional temperatures especially in the winter. The Algarve for example, is far warmer and drier than other areas.
Do you want to live inland, or by the sea?
Do you prefer the bustle and noise of a large town, village community or a rural location?
Do you want to be part of an Expat community, or as far away from your fellow countrymen as possible?
How important is the proximity of shops and amenities?
Are you a golfer? Do you want to live on a golf complex or just within easy access?
Do you need to be near an International School or will opt for the local school?
What type of property: It is worth taking a moment to consider the type of property which will suit your needs, not just for now but also for the future especially if you are retiring. I know expats who bought their dream property only to find a couple of years later it became a noose round their neck as they were unable to maintain the property due to ill health. Property prices are on a downward spiral at the moment and many people sell at a giveaway price in sheer desperation.
Some new comers buy large villas purely because they were unbelievably cheap. They then complain they are either unable to manage the maintenance and/or afford to heat the property in the winter.
Others may be attracted to an apartment in a central location and walking distance to all amenities,but are you an apartment type of person? Could you live in such close proximity to your neighbours and tolerate their noise?
Perhaps a single story villa with a small garden with or without a pool ticks all the boxes.
Despite what the estate agent tells you, it IS cold in Portugal in the winter, and you DO need some form of heating.
Buying v renting a property: Buying a property, unless you are familiar with an area, may prove an expensive mistake. However, if you rent for six months or even a year prior to buying a property it will at least give you plenty of opportunity to explore and experience living in an area first hand. If we had our time again we would definitely rent before we bought.
Once you have found your dream property, do check out the area at different times of the day and night for noise. There can be a big problem with barking and howling dogs in some areas which even if you are a dog lover can be rather stressful.
Learning the Language: When you live in a country without making any attempt to learn the language you merely exist rather than live; an outsider looking in. Learning at least some of the basics such as greetings, numbers, days of the weeks, months of the year and grocery products etc, even if you are not a natural linguist will help. Portuguese is not an easy language to learn, I know I've been trying for years, but I keep trying.
Hobbies and Interests: Finally, how will you fill your days? Will life be a social binge of pool parties, lunches and cocktails? Or will you "veg" out in front of the TV? In the UK you may have belonged to several clubs and hobby groups and socialized with like-minded people, but what about in Portugal?
Golf is popular but if you don't play, or can't afford to play what are the alternatives and are they catered for in the area of your choice? Where we live there are no Art Classes, Writing or Wine Circles, Gardening or Slimming Clubs or even Gyms! Yes, some of these are available but not locally. Many expats miss this aspect of life and while they embrace new hobbies others continually moan to anyone who will listen that they are bored.
ClickMoves is an International Moving Company providing door to door removal services for clients relocating overseas. We are a team of like-minded Moving professionals with a deep history in the profession and combined skillset that is difficult to match. At the core of ClickMoves is a drive to create simplicity and convenience for our clients, by employing the modern technology and making the majority of the Move an online experience. Strategically located across major cities throughout the World, we cover Europe, the Americas, Asia Pacific, Africa, and Australia.