Trending destinations for relocating abroad in 2022
---
Posted on February 2, 2022
---
---
With international travel finally back on the cards, are you ready to restart those plans of relocating abroad? Christopher Nye, overseas property expert at Property Guides, suggests four increasingly popular overseas destinations that offer a fantastic lifestyle at an affordable price.
Berlin, Germany
Germany's capital Berlin is fast becoming one of the most popular European cities to move to. So much so, that one in five residents originates from somewhere outside of Germany, making Berlin one of the most cosmopolitan cities on the continent.
Along with a vibrant atmosphere and rich history, Berlin is an extremely affordable city. According to Numbeo's cost of living index, a single person could live comfortably in Berlin for around €826 (£691) per month, excluding rent.
The transport links in and out of the city are also excellent. If you don't fancy living right in the hubbub, there are plenty of superb neighbourhoods just outside the city with great transport connections. Potsdam and Oranienburg are great for younger people looking for a thriving nightlife while Zeuthen and Nauen are ideal for families.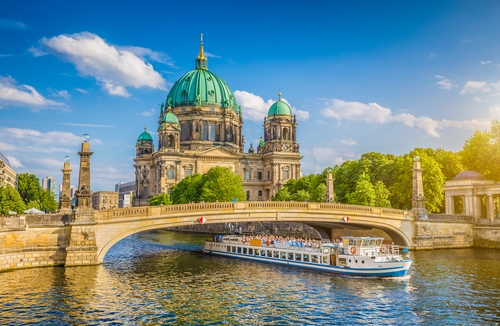 Adelaide, Australia
If you fancy moving further afield, the city of Adelaide in South Australia is a brilliant option.
Adelaide is regularly voted as one of the most liveable cities in the world thanks to its affordable housing and living costs, plentiful job opportunities and abundance of green space. A single person could live comfortably in Adelaide for around A$1,303 (£684) per month, excluding rent.
With an exciting social and cultural calendar, including the famous Adelaide Fringe festival, the city is a wonderful choice for young professionals. Adelaide is also renowned for its Central Market, a huge, colourful undercover market with over 70 traders selling food from all over the world.
And of course, we can't forget to mention the enviable Australian climate and some of the most beautiful beaches in the world!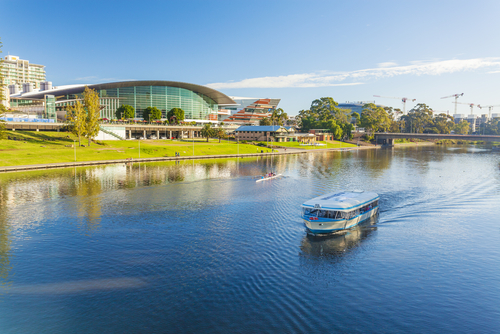 Málaga, Spain
Coming in at an impressive second place in the Quality of Urban Living Index 2021 and third on the Getting Settled Index, the gorgeous Spanish coastal city of Málaga is an obvious choice for relocation. Along with the friendly locals, there is a thriving expat community, making it an easy place to meet likeminded people and make new friends.
Málaga's Mediterranean climate means it is perfect for those who enjoy being active. The winters are some of the warmest in Europe, with average temperatures of 17 degrees, and the city also boasts the highest number of sunshine hours in Spain! Some popular activities in the city include jogging, cycling and swimming. Málaga is also very well-known for its golf and there are over 50 courses within driving distance of the city.
The city's cost of living is very affordable when compared to the rest of Spain and Europe. A single person could live comfortably in Málaga for around €594 (£496) per month, excluding rent.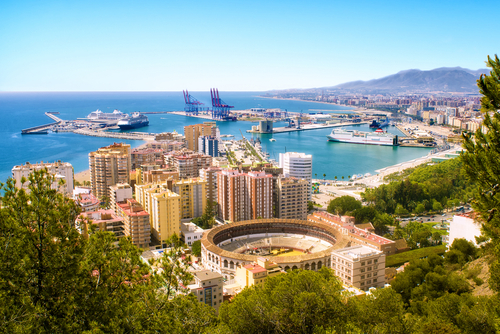 Panama City, Panama
Perhaps a less obvious choice for relocation, but growing in popularity, is Panama. This tropical nation is undeniably gorgeous with incredible flora and fauna and breathtaking white sand beaches.
Panama City, the country's capital, is popular for its flashy metropolitan lifestyle and strong American influence, but there are plenty of more Hispanic feeling cities too. Look to Boquete and Coronado for a more traditional lifestyle.
Once again, the cost of living in Panama is inexpensive. A single person could live comfortably for around $733 (£545) per month, excluding rent.
One of the main attractions of Panama is its desirable visa schemes, making it a popular retirement destination. The 'pensionado' visa, which, despite its name, is open to expats of all ages, is extremely attractive and relatively easy to obtain. To qualify for the visa, expats simply need a monthly income of $1,000 (£740) which can be from a pension or a foreign salary. Alternatively, you can purchase a local property worth at least $100,000.
Along with permanent residency, this visa entitles the holder to a range of discounts on day-to-day items! These include cinema and theatre tickets, public transport, restaurants and dental services.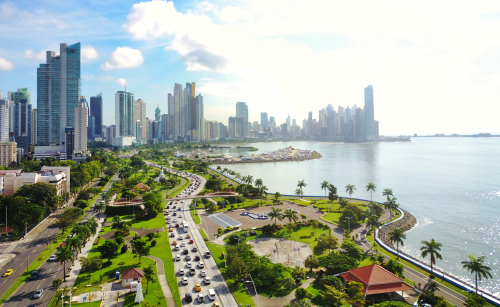 Things to consider before relocating
Since Brexit, there is more to consider for British citizens looking to relocate abroad, especially within Europe.
Many popular European destinations are part of the Schengen Zone, such as Spain and Germany. Without a visa, non-EU citizens can only stay in this zone for 90 days in a rolling 180-day period. Therefore, if you plan to relocate to a country within the Schengen Zone permanently, you will need some sort of visa.
Each country has their own requirements for visas, and it is generally easier to get a non-working visa than one that allows you to work. Many European countries also offer a 'golden visa', which gives the holder multi-year residency in exchange for a substantial investment in the country, usually property.
It is also important to research what kind of healthcare you need for your chosen destination. Many countries require proof of a comprehensive private healthcare policy when applying for residency. It is also common for expats to need some form of private healthcare, even once a resident. 
ClickMoves is an International Removals specialist providing door to door service worldwide, at affordable rates. So if you're thinking of relocating abroad, or if you're looking for a quotation for international moving service – get in touch